Volcano capped. Laval flow ceased.

Submitted by

sayarsan

on Thu, 04/12/2014 - 01:58
In other blogs I have referred to a residence in Baynes St at Margate. 'Around Here' gives a taste of social life in one of the most dysfunctional places I have ever lived in.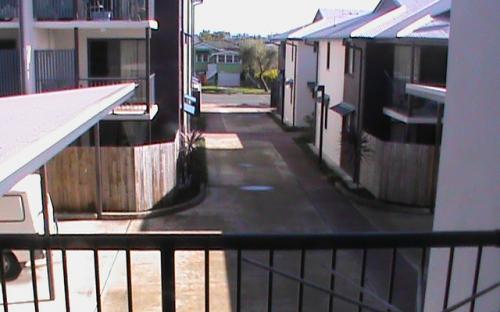 The view of Baynes St residence from my balcony
An injection of funds from the Rudd Labor Government saw a quick boost in the availability of housing stock to ease the burgeoning waiting list for State Housing Commission stock.
 I was glad to get a bedsit, 10 minutes walk from a clean, quiet beach. It was a welcome relief from the two years I had spent in a cramped boarding house in the valley where physical confrontations were sometimes unavoidable. Poly-drug abuse particularly alcohol were critical and chronic, any more than a few hours sleep was impossible without the excessive use of strong hypnotic drugs making habituation a constant trap.
Over the five years I spent living at Margate the population was a broad cross-section of people from various backgrounds, age groups, habits and aspirations. The general tone of the place was set by interchanging groups of young to middle age men with a background of homelessness, drunkenness and a total disregard for their neighbours, the majority of whom were quiet, solitary and generally polite, often verging on asocial. There was no set arrangement for taking the rubbish out and a total absence of any inclusive social behaviour except drunkenness with the noise and language that comes from those full of bravado born of intoxication and absence of opportunity. There was a stark absence of space and facilities for those who might be inclined to engage in work or hobbies.
A large proportion of people were undergoing treament for psychiatric disorders e.g. drug dependence, manic-depresive disorders, schizophrenia, borderline personality disorders and obsessive-compulsive states. The list is almost endless and in the past many would have been confined to institutions because their behaviour was uncontrollable and problematic. Since the 1970's there has been a growing trend in mental health to use drugs to manage peoples' behaviour particularly with the aid of more recent developments in pharmaceuticals. Unfortunately those patients dependant on public health facilities are generally placed in subsidised housing and left with minimal supervision.
Recurring cases of manic-depression and other disorders can reach states where their behaviour excites other tenants in a dysfunctional, often violent response. A positive feedback loop reminiscent of Bedlam.
For a year or so I lived with a neighbour above me who was in a florid manic state which reached crescendos of shouting, delusional and often unintelligible. These bursts frequently lasted for days on end and more frequently lasted for 12-24 hours without respite. When I finally took up my new residence I was severely addicted to sleeping pills and was shell-shocked for several weeks to the point where I felt like a convalescent.
Laval was not so fortunate after moving there from a similar residence in Spring Hill to the boarding house I had been in at the Valley. Like most people depending on Centrelink payments his life was punctuated by fortnightly payments. In his case a common routine was the arrival of one or another of several people who would show up late the night before with a bit of pot or speed, whatever the drug, he would get some on tick then wait until about 1am to get his money from the ATM, repay what he owed and often buy more. This is a common enough routine in these circles but with no other interest or occupation it adds up to a life devoid of friendship, purpose, goals or opportunity. At the age of 40 many had known nothing different since leaving school.
Other than this fortnightly ritual, for recreation he would seek out a flat with an open door, Eds or Jeanette's usually had a billy going and Ozzie would often be doing something to entertain those who were easily fooled. He was boasting of how he could intercept the police radio which brought a laugh from me and a comment to the effect "If it's worth listening to they won't let you here it." Sometime later the local paper ran a story which explained that people were using mobile phones to listen to the Police radio chatter after ringing in a false complaint. I can easily imagine situations where somebody would ring in a false complaint to the police then wait until they showed up to a place where there was nothing but a few drunken layabouts making smart remarks about the pigs. Was this the attraction of the app for mobile phones that can pick up the local police car radios?
It would be ridiculous to try and join some dots from here to the shooting since it doesn't account for the knife for starters but there is a general feeling amongst the local police, and the general population as well, that such residences are an unfair intrusion on their previously quiet street and shopping centres. After less than a year at Margate the police were reluctant to come to calls unless there was serious danger. After I moved out there was a fight in the car park when a man was injured and unconscious. The ambulance had to come and the police came with them. The unconscious man was taken to hospital where he died so his assailant, instead of being on bail for a first offence of unlawful wounding, is now in custody facing manslaughter.
There were some tenants who repeatedly made legitimate complaints about noise, arguments and fights which the police didn't respond to. On one occasion I was on the footpath when the police did respond when a young girl complained about repeated abusive behaviour from a neighbour. The police didn't leave their car before someone told them it was over. When I got to my stairs the girl was still waiting for help.
Those residents who dress neatly and bath regularly, speak intelligibly and keep out of trouble learned to apply to the Housing Manager for a transfer to one of several places where the atmosphere is more conducive to a peaceful life.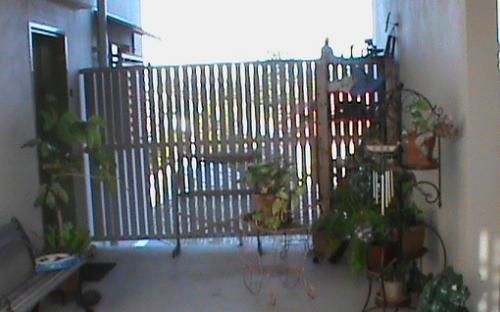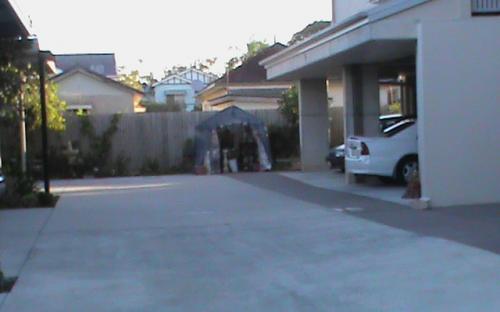 An example of a more functional block in the same area
I was fortunate to get out of the units in Baynes St after it got to the stage where the lunatics had taken over the asylum whereas our hapless subject of this blog had been evicted and fell into a life of couch surfing generally staying at the home of another former tenant. Unfortunately he was killed by police after they traced the source of bogus calls to his mobile phone and in a fit of paranoia was brandishing a knife, the same sort of behaviour that was reason for his eviction from Baynes St. He was being treated for his psychiatric disorder but apart from gett prescriptions for his medication he only ever received attention when one of the neighbours eventually called an ambulance when he had a fit. His fits generally presented with him sitting on the ground and groaning in distress until the ambulance attended. Despite repeated calls there was no follow up from mental health.
A change of government has brought on severe cutbacks to social services including healthand housing. The office of the Housing Manager is a half-hour bus ride to Sandgate but now it has been closed and the nearest office is at Caboolture or Spring Hill.
 The growing neglect by reactionary governments seems to be leading us closer to the problems that exist in more urban environments where some of the housing projects are becoming like 'No Go Areas' for police while facilities that traditionally serviced the occupants are eroded by cutbacks. It makes me feel fortunate that I managed to move to my current home when I did. Another year and such options may no longer exist. At the same time the news has a story of a massive bust of amphetamines which are a notorious cause of paranoia and psychosis.
The local newspaper ran a story which focussed on the neglect of resources in the area  (If you don't get straight to the story it is Redcliffe and Bayside Herald, 26/11/2014, Pg 5)